Budget 2023: Education, Skilling, Digitalization and Make in India
The Union Budget 2023 has been lauded for its increased allocation on higher education to the tune of Rs 44,094.62 crores for 2023-24, a considerable increase from Rs 40,828.35 crores for 2022-23. The grant for the UGC has also been increased by 9.37 per cent – an increase of INR 459 crore and grants to Central Universities have been increased by 17.66 percent.
The underlying focus on digitalization of higher education through setting up of Centers of Excellence for AI at top educational institutions to, "Make AI in India and Make AI work for India", setting up 100 labs in engineering institutions that will work on developing applications using 5G services along with increased allocation for IITs, NITs and IISc are positive steps in the right direction to ensure that India's capabilities in the emerging technologies do not lag behind.
Further, the setting up of National Digital Library, upscaling the teachers' skills through training in innovative teaching methods, curriculum transformation, continuous professional development, and the implementation of ICT along with funds for establishment of 157 new nursing schools and 30 new Skill India International Centers as well as the launch of unified Skill India digital platform, and the revamped Pradhan Mantri Kaushal Vikas Yojana 4.0 which intends to train the youth in coding robotics, drones, mechatronics, IoT, 3D printing, and essential soft skills shows the government's commitment to provide skill-based education to its population and these measures deserve credit.
However, there have been a few misses in the Union Budget for the higher education sector. First, laudable as these measures are, they seem piecemeal and do not showcase a consistency with objectives of National Education Policy, 2020, a major policy intervention that intends to revamp the whole education arena. Shouldn't it have been that more resources be allocated to autonomous colleges and universities for a smoother transition to the National Education Policy, under which an increased number of courses are being offered to students and making degrees more open-ended?
Wouldn't that require an increased number of teachers, support staff as well as better infrastructure?
Second, considerable schools and colleges exist in rural India, that have the space but not basic infrastructure such as fans, buildings and other necessary structures and equipment. Shouldn't the government work to better align the needs of these schools and colleges with its commitment to skills based education instead of setting up new centers? Such schools and colleges can provide skilling and employment avenues to the rural youth, who face uncertain time and lag behind in understanding the constantly changing dynamics of the employment market and also provide scope for upscaling the skills of adult men and women in the surrounding local community.
Such measures have the potential to not just kick in entrepreneurship at the rural level but also better engage the local community with educational institutions, making their betterment a concern of all. Such involvement is much needed in India and has the scope to better integrate communities, spread awareness on social issues and overall help in harmonious relationship building among teachers, students, parents and the larger society. The scope of 'Paramarsh' – a University Grants Commission (UGC) scheme for Mentoring National Accreditation and Assessment Council (NAAC) Accreditation Aspirant Institutions, should be widened and should have been allotted better resources.
Third, there have been no policy initiatives for research in humanities or higher education in social sciences. The NEP, 2020 has already brought a disquiet in the Central Universities with many alleging that abolition of M.Phil. Courses along with availability of options for students to pursue PhD after their 4-year graduate courses and stopping Maulana Azad National Fellowship are steps by the government to scuttle funding of higher education. Such fears may be further strengthened by the fact that the government makes no budget allocation for improving research in social sciences. Is it possible for India to become a superpower simply on the back of a well-skilled labour market without the guidance of scholars who can shape the international relations discourse and formulate policies with the knowledge of the culture, history, language, arts, literature and ethos of not just its own people of but also of those around the world? As with skilling and sciences, separate Centers of Excellence for social sciences must be established or the existing centers be allotted better budgets to compete globally. Allowing foreign universities to open campuses in India doesn't simply take away from the government its responsibility of improving and investing in higher education at home.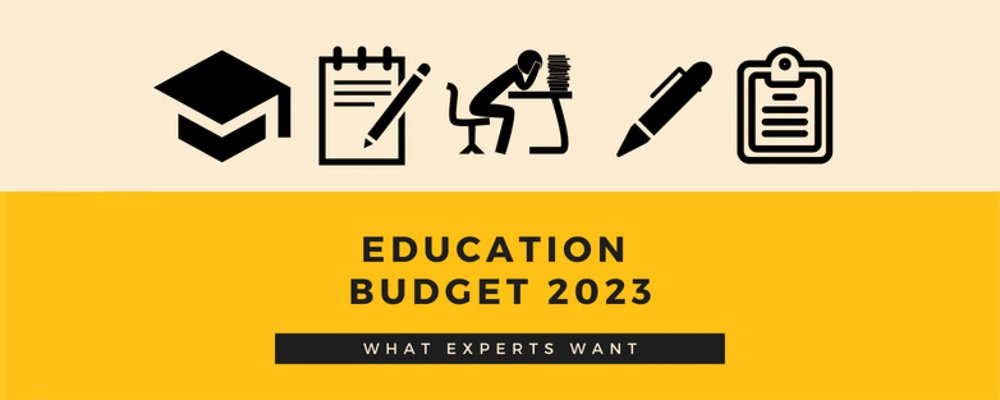 Lastly, the increased allocation to the education sector is appreciable but certainly not enough. Budget allocation to education is not even 5 percent of India's national GDP when it is 15 percent of the GDP of highly developed economies. With the vast population of the nation and its need of food and other basic necessities as well as considering the fact that the Indian economy faces the threat of recession, it may not be denied that the priorities of the Indian government may lay elsewhere and certainly it cannot compete with highly developed nations with much smaller populations. However, education is a basic necessity today and the government needs to step up its game.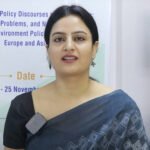 Heena Goswami is Editorial Consultant with Institute of Governance, Policies and Politics (IGPP), a think-tank based in New Delhi and teaches history at Dyal Singh Evening College, Delhi University.
Disclaimer: The views expressed are not necessarily those of The South Asian Times